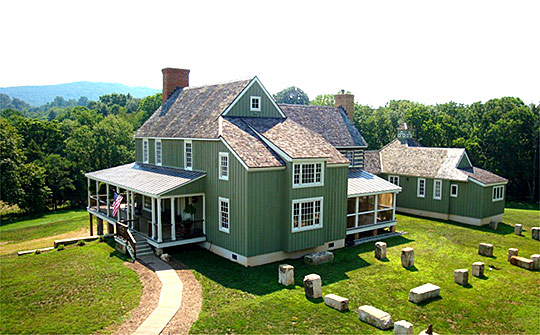 Light gently basks the distinctive architectural lines utterly unique to Moriah. Thoughtfully placed stones outline a future landscape design.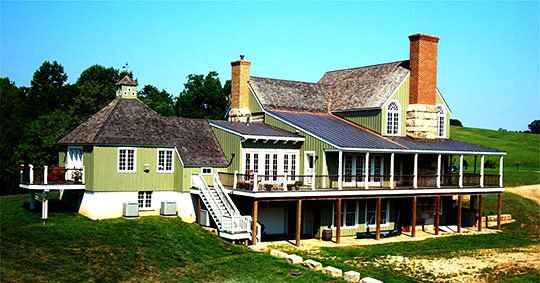 Moriah is a grand home, standing strong and mighty atop a hill surrounded by green pastures.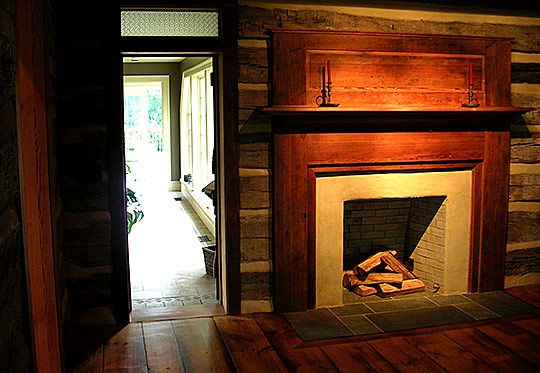 A unique fireplace adds tremendous atmosphere to the dining room located in an early 1800's log cabin. The sun-filled hallway extends to the master suite.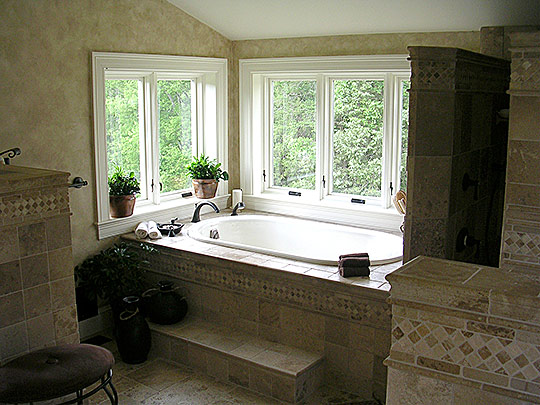 The master-bathroom is a tribute to decadence. It is as a private spa, a retreat from the pressures of life.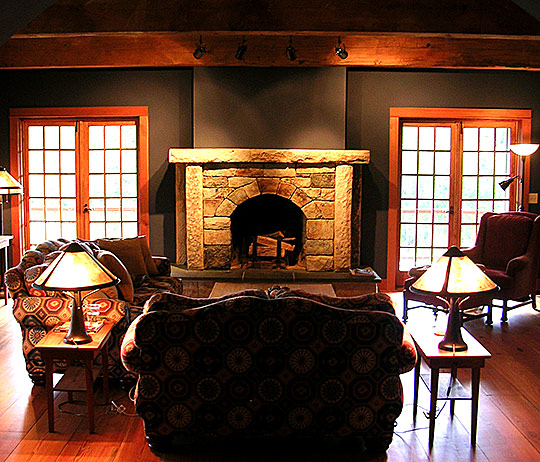 The primary living-room centers on one of the stone fireplaces in this home. Massive timbers, salvaged from a 19th century mill, line the ceiling. The stone used to construct the chimneys and fireplaces was salvaged from a bridge in Pennsylvania.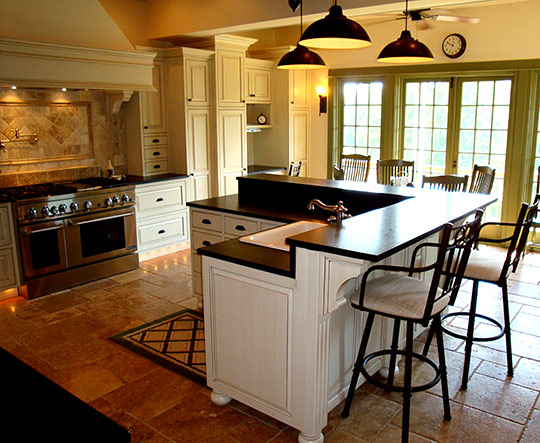 The refined kitchen features hand-crafted custom cabinetry, sophisticated black countertops, travertine floors, and top-of-the-line appliances.