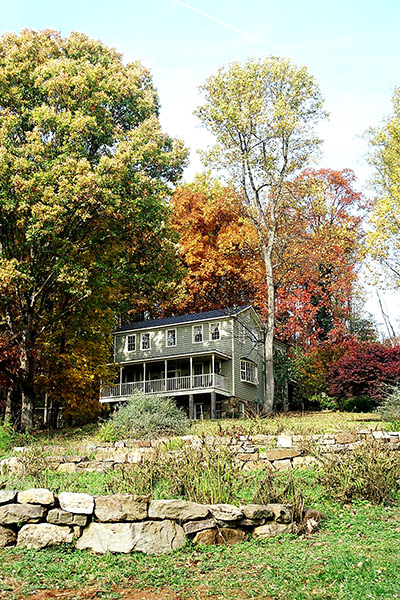 The home is tucked into the woods and outlooks a field which features a stone tiered area for an herb and flower garden.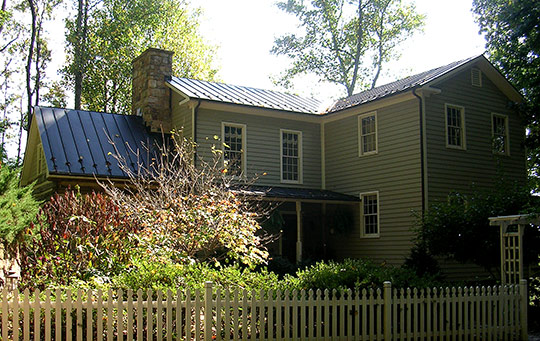 A white picket fence sits in front of this precious home.

A shed and a log cabin highlight the exceptional view available from the house.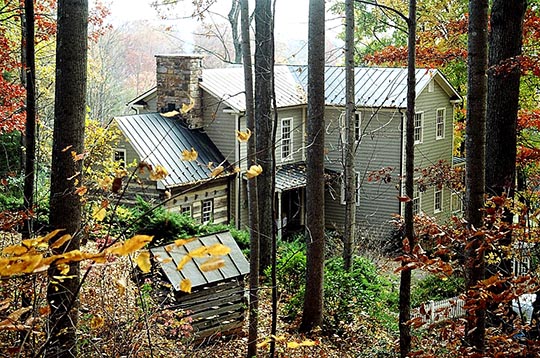 Looking through the trees, it seems as if the home has been there for ages.